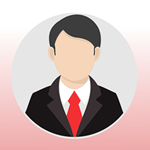 Examclip is a group of experienced instructors who continuously prepare questions with answers and solutions related to various subjects of many competitive examinations.
We are providing test for practice. This test is focused on  computer hardware, software and information technology. Every time you attempt a test, you will get 25 randomly generated questions to be completed in 15 minutes. There are 4 marks for each Right answer and 1 mark is deducted for every Wrong answer
Start Practicing Now!
Best of luck .